Plantation Security Shutters® have a proven track record in securing openings through their unmatched locking mechanism, strength of frame and attention to detail.
Plantation Security Shutters are designed and manufactured to be the most stylish and strongest adjustable louvre security shutters on the market, and are suitable for both internal and external use.
At Plantation Shutters® we take pride in our industry-leading powder coating, 100% recyclable and locally-sourced aluminium, as well as our international recognition for best practices in manufacturing. Although the emphasis has been placed on strength and security, these shutters are elegant and aesthetically pleasing and beautiful.
Plantation Security Shutters offer an unparalleled lead time of 21 working days from order to installation, and a 12 year guarantee. They can be customised to suit most openings. At Plantation Shutters, we take pride in everything we do, and for this reason our design team will suggest the perfect frames and track system, depending on requirements. This will allow peace of mind, whilst our in-house team takes care of everything from design, manufacture and installation and ultimately, our industry-leading guarantee, reinforces our relentless quest for quality and craftsmanship.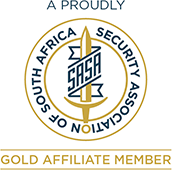 As a Gold Affiliate Member of the Security Association of South Africa, Plantation Shutters has proven its compliance with the organisational requirements for SASA and PSIRA, all of which have been independently verified.