Enclosing your patio can have many benefits including extending your living area, offering sun control, privacy and security. Here are five reasons why we love them:
1. They not only protect the patio from the wind and rain, but also from the sun.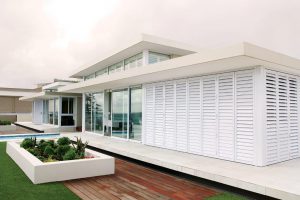 One is able to close the shutters, but open the louvres which still allows the light and air in – unlike glass which keeps the wind out but doesn't protect from the sun.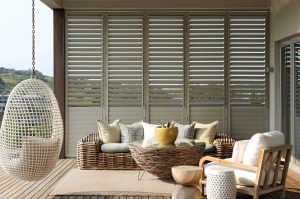 2. The shutters can also be partially closed – meaning that if the sun is streaming in from one angle, those shutters can be closed while leaving the rest open.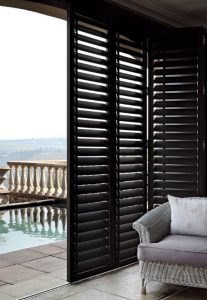 3. They look as elegant when closed as open, or when closed with the louvres open. Think evening dinner parties.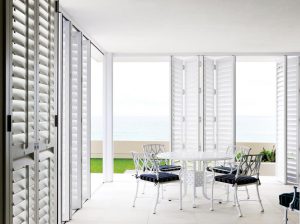 4. One also doesn't need plans passed when installing shutters.
5. Arched patios (or arched openings) are also very easily enclosed.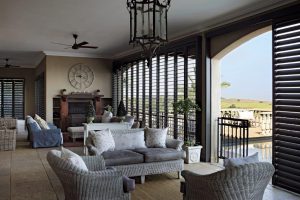 One thing to remember is that only aluminium shutters can be installed outside – timber shutters are only suitable for internal use. One is able to choose between an aluminium shutter or an aluminium Security Shutter. In the latter case the patio will be fully lockable and secure.