Style your kitchen beautifully
Research has shown that we spend over 60% of our day in the kitchen, so whether it's cooking, eating, entertaining or relaxing, we all want our kitchens to look stylish and elegant, so when it comes to dressing the windows, Plantation Shutters are the best all round solution for many reasons…
1. Easy to maintain
Plantation Shutters are very easy to maintain. With the rigidity and width of the louvres, they are easy to wipe clean, and they don't hold onto unwanted dirt or cooking smells.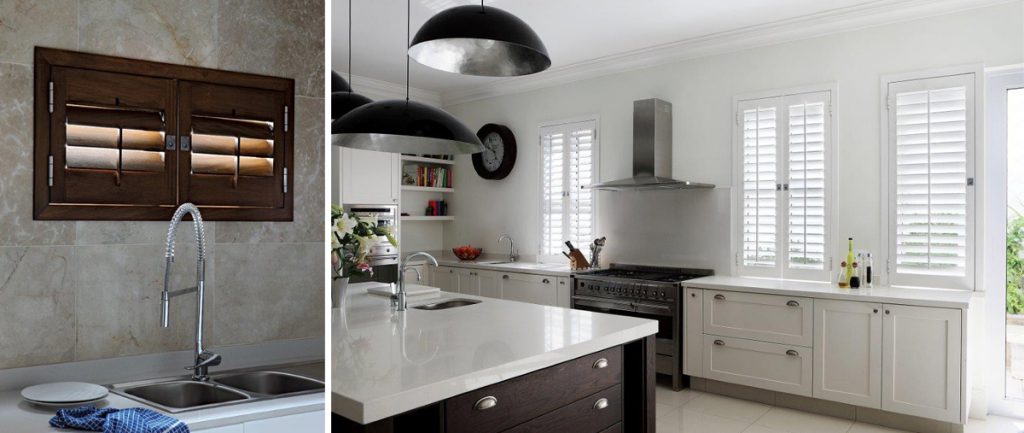 2. Enhanced privacy
Shutters offer the best solution in terms of privacy. A simple tilt of the louvres, and you can vary the levels of screening according to your needs – whether you want complete privacy, or just a slight screening, shutters are ideal.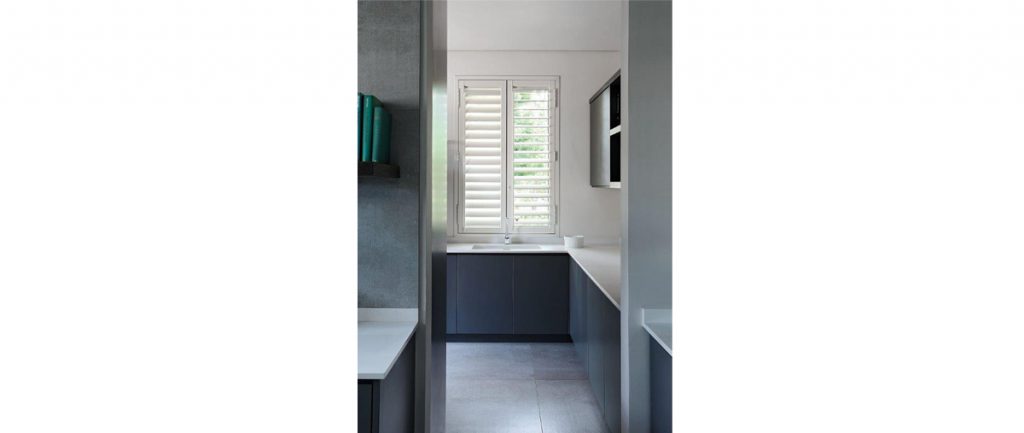 3. Light, air & view control
The wide louvres mean that with a very slight movement, the louvres can be opened to allow for light and air flow, or the louvres can be closed completely to keep the winter warmth in. With the louvres split as an option, you can have the bottom half of the window screened, with the top part open to allow for light, but with the added benefit of partial privacy.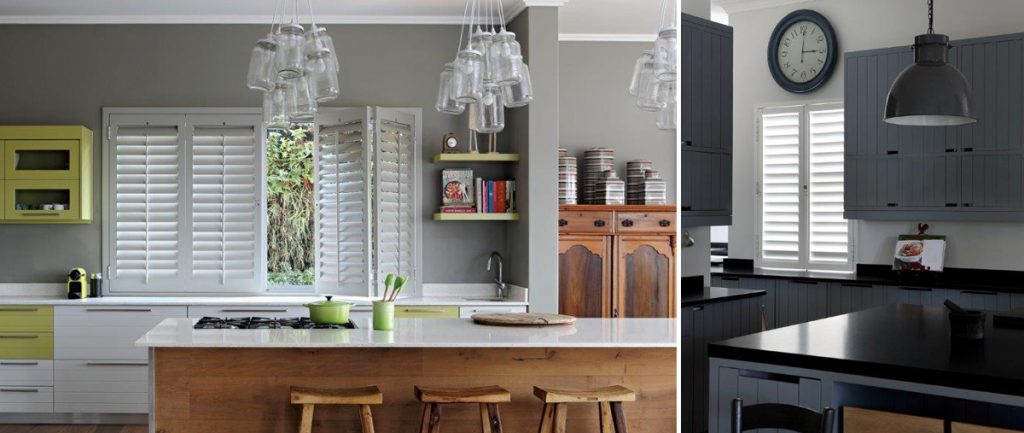 4. Choose your colour
Plantation Shutters can be colour matched to the colour of your kitchen cupboards for ultimate coordination, so whether you want a particular wood stain or colour, we will find the best shade for your kitchen. Alternatively, colourful shutters are a fantastic way of adding a pop of colour to modernise any kitchen.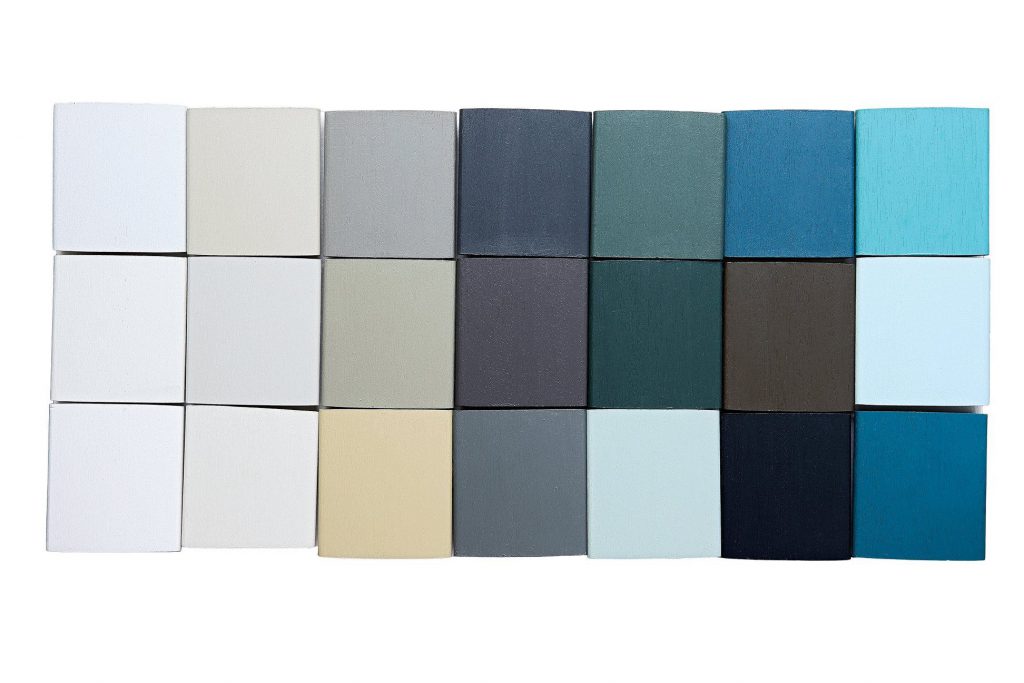 5. Add value to your home
It's a fact that a beautifully designed kitchen adds significant value to your home, and our elegant Plantation Shutters will give your kitchen the ultimate finishing touch, with stunning effect – not to mention added kerb appeal.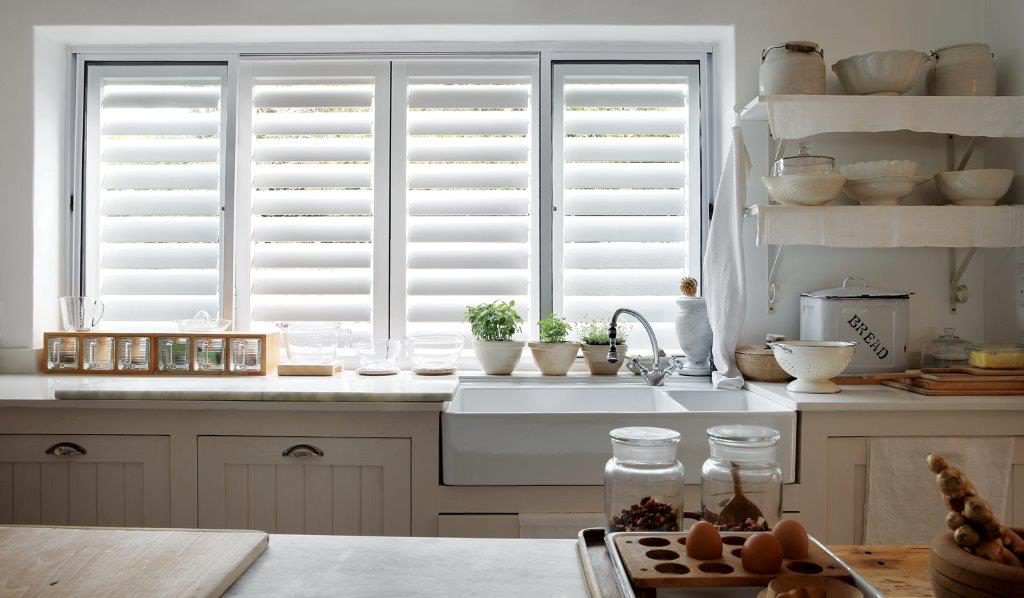 6. Additional security
Plantation Security Shutters installed in a kitchen allow for a window or door to be left open with complete peace of mind.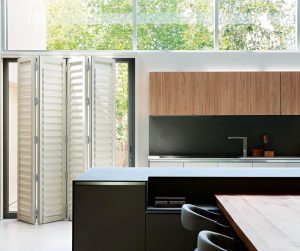 7. Shutters as dividers
Another popular solution is to install Plantation Shutters as dividers between a kitchen and a scullery or dining area – the shutters can be left open when free movement between the rooms is required, but can easily be closed when necessary.